There are several reasons why it is important to follow ethical standards when conducting research.
Ethical standards promote the
aims of research
, which are to advance knowledge and promote the translation of knowledge to action.
​1​
Ethical norms also help to promote the
values supporting collaborative work
, such as trust, mutual respect, accountability, and fairness. This is important since research is typically a collaborative activity that involves a considerable amount of cooperation and coordination among multiple people from different disciplines and institutions. For example, ethical norms surrounding guidelines for authorship in peer reviewed journals are designed to ensure that different researchers receive the appropriate credit for their contributions.
​1​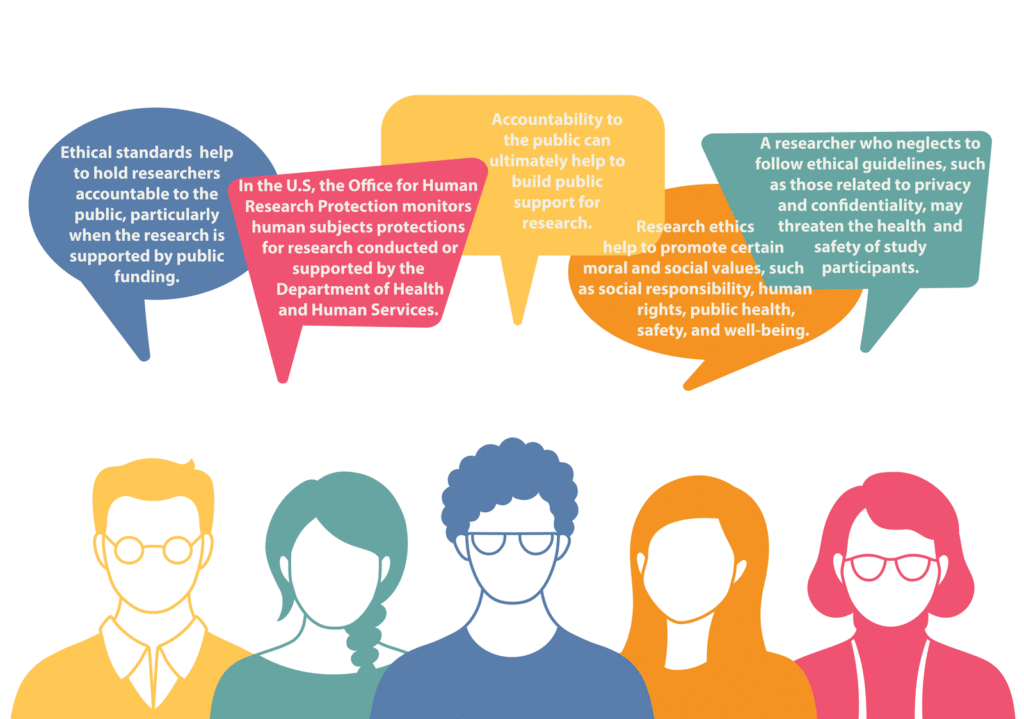 Although the principles and policies outlined in an organization's IRB were developed to ensure compliance with fundamental research ethics, certain limitations exist. Like any set of rules, they do not apply to every situation and will likely require considerable interpretation. It is therefore essential that researchers learn how to interpret, assess, and apply various ethical principles in order to make ethically-informed decisions.​1​
Researchers have noted inconsistencies in interpreting IRB regulations across institutions, the potential for different ethical principles to conflict with one another, and the ever-changing interpretations of participant risk.​1–3​ Furthermore, IRB protocols concentrate mostly on the initial stages of research planning, leaving little guidance for ethical issues that may emerge following IRB approval.​4​ Once a study is initially approved, IRBs only require researchers to outline any deviations from the original protocol and to report any adverse events, such as confidentiality breaches. While researchers may be required to complete an annual progress report, this typically occurs for application renewal purposes to ensure that the original protocol is still valid. Ethical decisions and challenges that may emerge following IRB approval therefore mostly remain outside of the purview of the reviewing institution.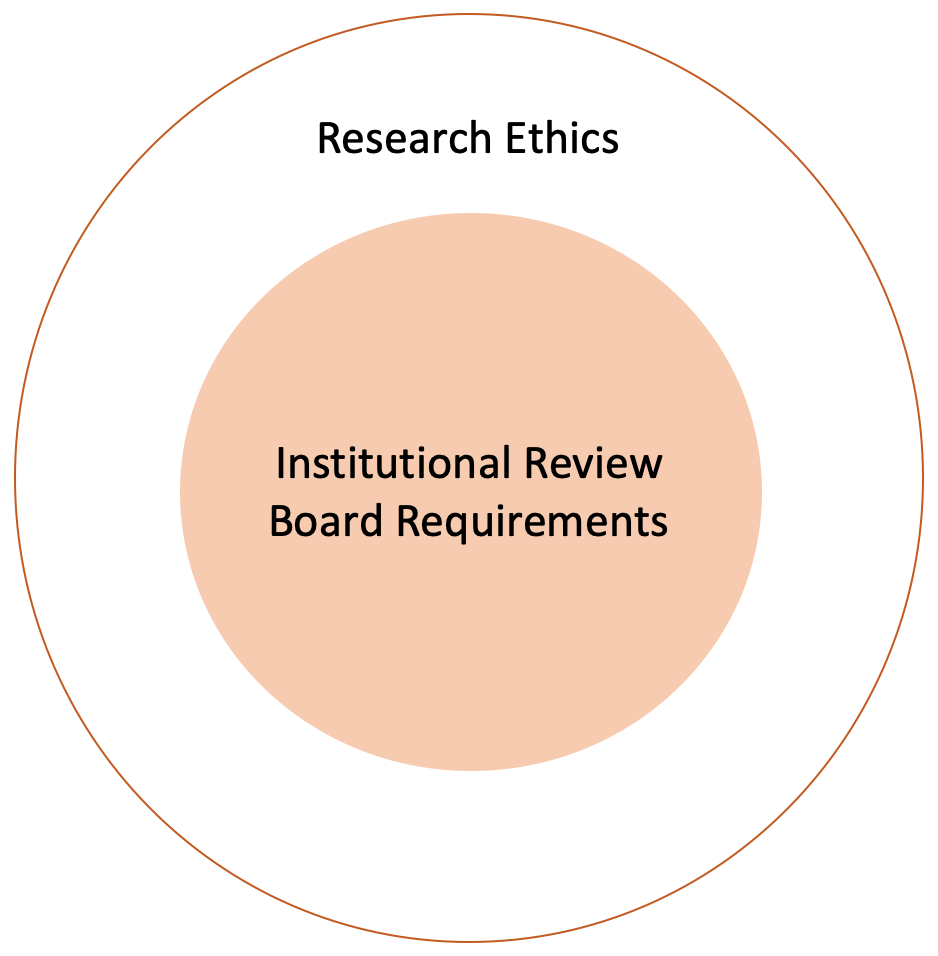 IRBs also do not typically require investigators to report on the myriad ethical dilemmas that may arise over the longer-term. Ethical dilemmas are situations that raise moral or ethical concerns where there is no obvious, clear-cut resolution. For example, a researcher must decide whether or not to end an interview when a participant starts showing signs of distress. It is thus the responsibility of researchers to monitor their own research ethics.​4​
In the context of disaster research, there are a number of ethical considerations and challenges that can arise that fall outside the scope of the IRB. In recognition of the power and limits of the IRB, the next lesson examines the broader ethical considerations for designing a study in a disaster setting.
1.

Resnik DB, Elliott KC, Miller AK. A framework for addressing ethical issues in citizen science.

Environmental Science and Policy

. 2015;54:475-481. doi:

10.1016/j.envsci.2015.05.008

2.

Childress JF, Faden RR, Gaare RD, et al. Public health ethics: Mapping the terrain.

Journal of Law, Medicine and Ethics

. 2002;30(2):170-178. doi:

10.1111/j.1748-720X.2002.tb00384.x

3.

Kendra J, Gregory S. Ethics in disaster research: A new declaration. In: Disaster Research and the Second Environmental Crisis. Springer International Publishing; 2019:319-341.

4.

Browne KE, Peek L. Beyond the IRB: An Ethical Toolkit for Long-Term Disaster Research. International Journal of Mass Emergencies and Disasters. 2014;32(1):82-120.